Why is it necessary to invest in web design companies?
by gobrowebservices | September 28, 2021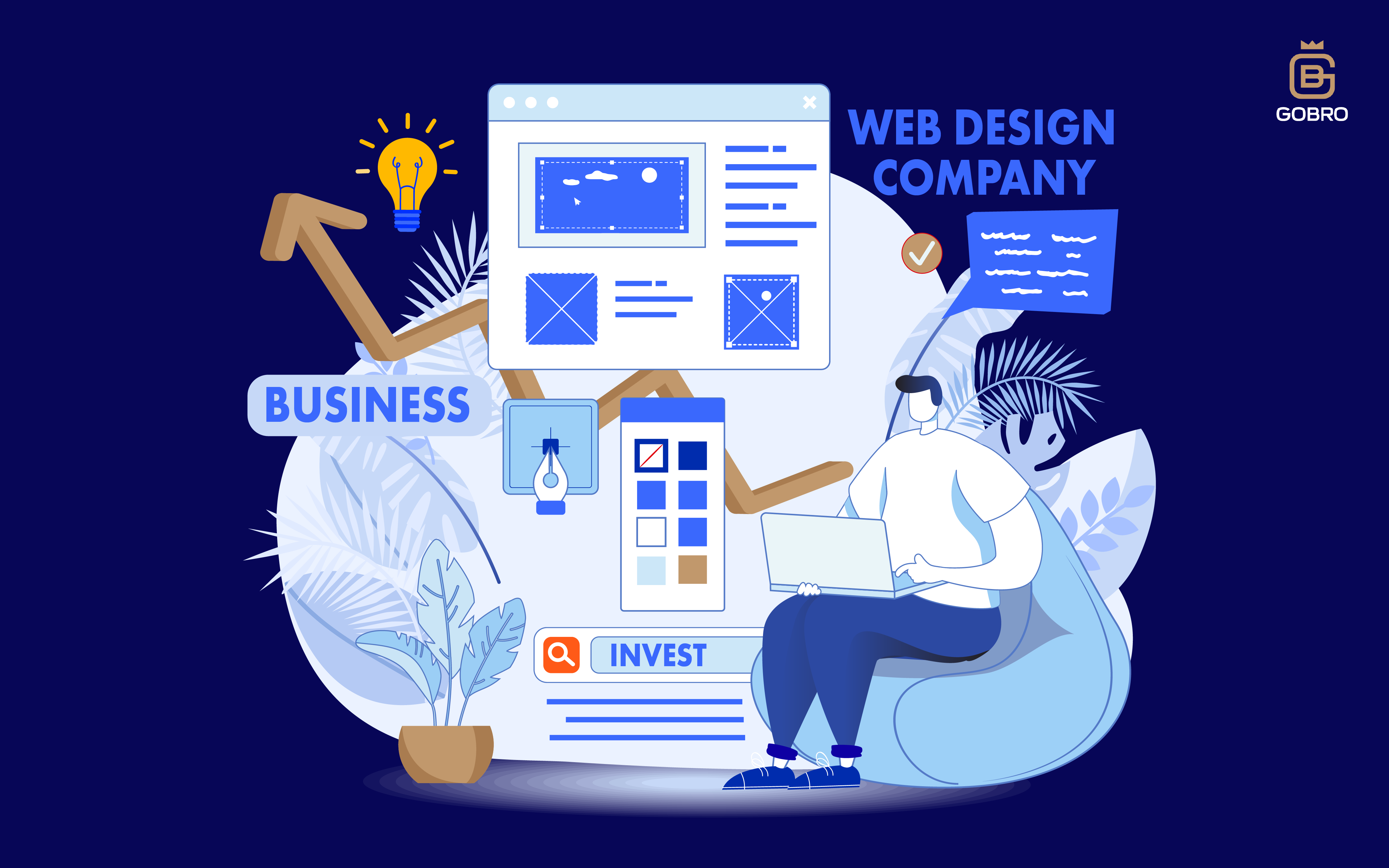 As the internet becomes essential to most people worldwide, it is now used as an instrument to showcase businesses through their websites. A company requires not just a physical structure or office, but it is also critical to consider how to appeal to individuals in the virtual world.
Then there's a web design, which plays an important part in the creation and management of websites. To determine what web design companies suit you, it is necessary to look up several options to find what will work best for you.
Websites are required for building a brand online, acquiring clients, increasing revenue, and maintaining a good reputation.
Consider employing one of these top web designers from around the world if you're unable to increase your online presence with a website owing to a lack of resources or technical skills.
Several web design companies across the country have dedicated themselves to assisting other businesses in improving their online presence or appeal through the development of innovative, interactive websites.
Others focus primarily on web design, while others specialize in various parts of marketing.
One of the best web design companies here in Los Angeles, California is Go Bro Web Services that also help to small businesses to create and boost their virtual presence these past few years.
Go Bro Web Services is a well-known web design company that provides web solutions for businesses and organizations all over the world, including web and app design and development, social media management, digital advertising, bulk mail marketing, technical support, and more.
They are experts in their profession and create a variety of website designs to meet the needs of their clients. They are capable of creating both simple and responsive websites as well as complex or customized web designs.
Go Bro Web Services, in particular, strives to provide the highest possible quality in products and services, as well as great customer service because they interact well with their clients.
Why is it necessary to invest in web design companies?
A business will be able to increase sales and profit by showcasing a unique virtual representation of its business.
The goal is to stand out among their business competitors, having an eye-catching website where it consists of business details and a brief introduction of the company.
We can't deny the fact that people rely on the internet and gadgets more these days, businesses should use this opportunity to develop their value in the virtual world and spread their brand beyond their physical reach.
But how do we choose web design companies suitable for the business?
We must clearly understand that not every company will be able to cater to the business' goal or objective. When choosing a web design company, it is important to read information about them whether they are credited or a legitimate company to avoid scams and fraudulent works.
The web designing company's fee or rates should be checked if it is within the business' budget or not. It is also proper to remember that not all expensive rated company produces quality output so reviewing customer feedbacks and comments will surely help businesses to choose what company will they be putting their trust for their website development.
The probability of creating a quality website will increase by making a list of objectives that will be followed by the development team. If the needs and wants of the business are fully and properly conveyed, there won't be any misunderstanding between the client and the team.