The Complete Guide to Web Design – The Best Practices for Reaching Your Online Goals in 2022
by Erik Yumul | October 21, 2021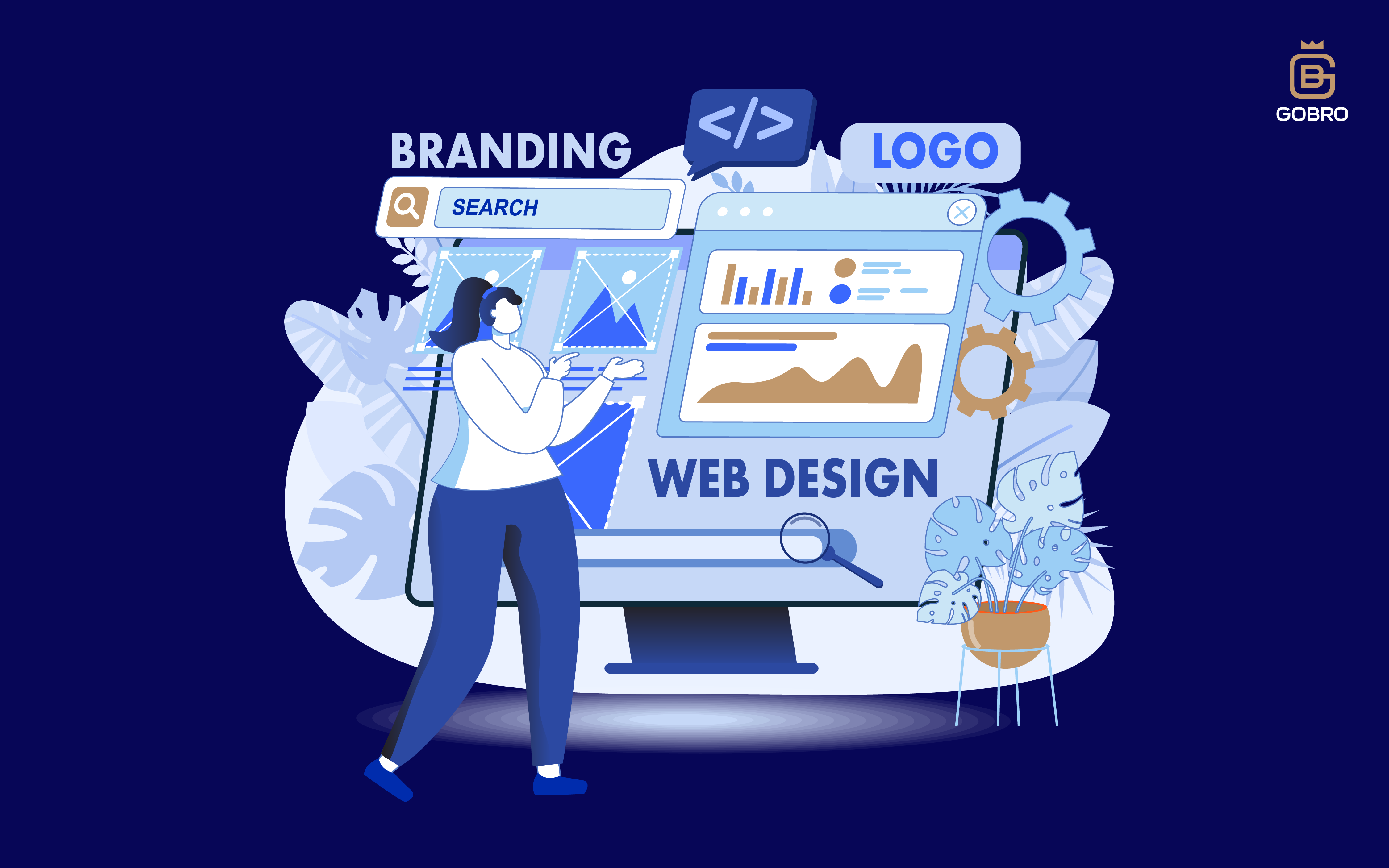 If you are a budding designer or online marketer then this article is for you. There are many things that you will need to keep in mind while designing a website.
There are a lot of things that go into designing a website and this guide will provide the best practices for reaching your online goals.
The guide will cover everything from picking the right domain name, to designing your site's layout, to choosing the best words and images for your home page.
Why Should You Care About Web Design?

Some people might think that the web design industry is shrinking because of the competition with mobile apps. The truth is that web design is still growing and evolving.
It has gone through many changes like responsive web design, website templates, and minimalism.
People may not know what responsive web design is or why it's important to know about it. Responsive web design allows easy viewing of a website on any device from desktop screens to smartphones.
To learn more about responsive web design, you can check out this post from Google's developer blog.
Responsive web design is also a great tool for marketing purposes because it allows the same website to be easily accessed across different devices and screen sizes.
Primary Components of Web Design
Web design is the process of enhancing the usability and accessibility of a website by incorporating multimedia content, graphic design techniques, and coding. It can also be defined as the art or practice of designing websites.
Web design includes not only visuals but also usability to make sure that there is enough white space for readability, legibility, to accommodate screen sizes.
Good web designers use color combinations that are complementary to the reader's eye while at the same time making sure that text appears in black font to optimize readability.
The primary components of web design include typography, color schemes, grids and spacing, layout, navigation systems, and labels/labels.
Identifying Your Target Audience And Their Needs
It is important to know your target audience. The first step is understanding who you are targeting. Once you know who your audience is, it becomes easier to figure out what they want.
It's important to follow the trends of your market and keep up with their demands.
Identifying the needs that your target audience has is one of the most important aspects when developing content that will help you to grow your following.
It can be difficult to develop a connection with people when they don't know what you're all about and what you're trying to achieve.
Website Logos and Branding – The Visual Elements of Your Website
A brand is what sets you apart from your competitors. It identifies and defines your company, product, or service to the world.
There are three main types of logos: wordmarks, emblems, and symbols. The best logo for your company depends on the type of business you have and what message you want to convey to the public.
In addition to a logo, it is important that a company has a uniform color palette so that it can be identified at first glance.
Every new website needs a logo, but it doesn't need to be complicated or expensive. There are many free logos available online that can be customized with different colors and fonts using simple design software like Canva.
Logo Design can help you set up a website logo that is best suited for the kind of industry you operate in. There are different kinds of logos that can be created for you depending on what best suits your business.
How to Make the Most of the Content on Your Page?
Content is the foundation of all digital marketing, so it should be meticulously researched before being published for anything from social media to blog posts.
In this section, you will find a list of copywriting tips from the experts on how to make the most of your content.
The first thing to do is to figure out what content you need on your page.
The second step is to make sure that the content is aligned with your business goals and objectives. You can do this by asking yourself things like: Do I want users to sign up today?
Do I want them to request more information? Do I want them to order my product or service right now? If the answer is "yes" then it's important that you make that call-to-action (CTA) clear, otherwise, it may end up confusing your visitors.
Finally, once you have taken these two steps, start optimizing for SEO and conversion optimization. This will help you get more people coming in from search engines and also increase sales from those who come from other sources such as
The best content is the one that provides great value to the end-user. This is a lesson every content writer should learn. The best copywriters know what their readers need and how to deliver it to them in a way that engages them. So, the first step in the content development strategy is to figure out what readers want and need from your company or website.

Conclusion:
Today, a website is more of a digital brochure for businesses. With the advent of mobile devices and their popularity, it has become necessary for websites to be designed responsively.
Users will always have a different experience depending on the platform they are using. For example, when a visitor is using a desktop, they will most likely have more screen space to view your content.
When they are using mobile devices, they will have less screen space and slower Internet connection speeds. Adapting to these changes is important for any website in order to maintain its visitors' interest and engagement.
It is not only about the aesthetic design of your website, but also how it functions in different environments. You can use responsive web design techniques that automatically adjust the layout of your site when you switch the device you are using (mobile or desktop).
In this era of mobile-first browsing, a responsive website design is an absolute must for any business.
In the past, the only options for a company to have a website were either to build one from scratch or get a web developer to do it for them. Although these options are still available, they are not always feasible.
Building a responsive website from scratch can take weeks and cost thousands of dollars while hiring a web developer can take time and will also cost thousands of dollars because of all the extra work that goes into building a responsive design.