What Are The Benefits Of Using Organic SEO
by John Laurence Sajol | March 25, 2022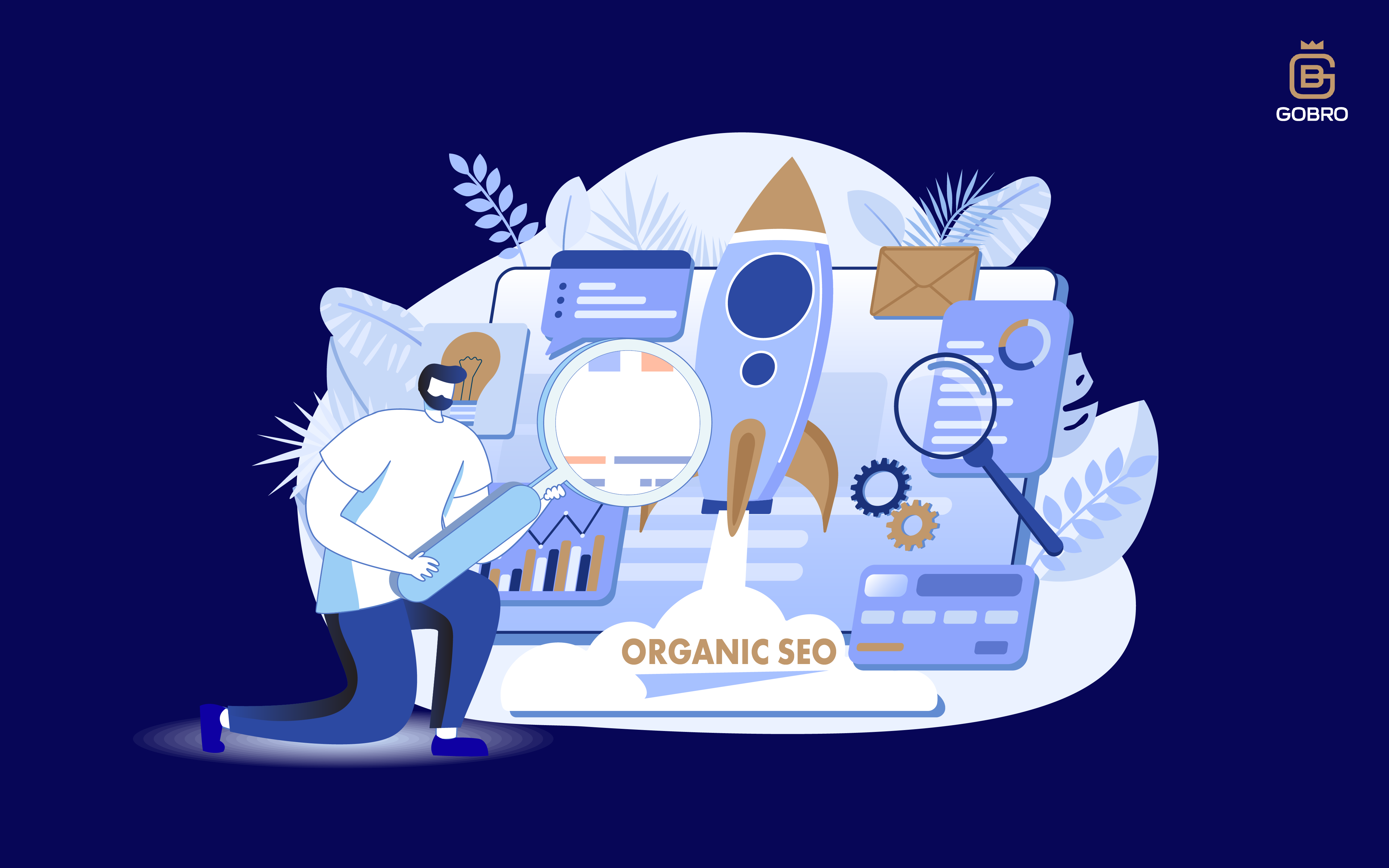 What is Organic SEO?
Organic SEO is a method of marketing that relies on search engine optimization and other organic tactics to achieve a higher ranking in the search engine page results. 
You don't need to be a technical expert either, but it will take some time and effort on your part. If you follow this, you can achieve growing traffic and an increase in sales while benefiting from the long-term strategy.
There are many ways a website can be optimized to rank better in search engine results pages (SERPs). On-page optimization refers to all the changes a website owner makes to their own site. Off-page optimization refers to changes made across the entire web of connected sites – often referred to as link building or link earning.
Organic SEO is one of the best ways that does not require much investment but it takes time and commitment on your side for you to achieve a higher ranking position in search results.
Importance of Organic SEO in the Business World
Organic SEO is a must for any company that wants to grow, because this is the only marketing channel that delivers an ROI. Organic SEO services are a great way to get more customers in the door and also to take care of your existing customers.
It's not surprising that Organic SEO is growing in popularity. The biggest reason for this is the fact that it doesn't require any financial investment, while it can bring you plenty of results.
Some of the benefits of organic SEO include:
Higher rankings in search engines

Higher CTRs on SERPS

Increased organic traffic and conversion rates

SEO drives both short and long term traffic which can increase sales over time
Many webmasters overlook this important form of marketing and instead put all the focus on the paid search methods such as PPC or advertising on Facebook or Google. 
This is a big mistake because these free methods will only get you so far, while organic SEO can get you all the way to page 1 of search engine results.
How to Achieve Higher Organic Rankings
If you want to achieve higher organic rankings try to stay ahead of trends, create engaging content and social media posts, stay active on SEO forums and communities, and be innovative in your approach.
Higher rank on search engine result pages (SERPs) is a common goal for businesses, especially the ones that are looking to get more relevant traffic. In this article, we will explore some of the significant ways in which you can achieve higher rankings on SERPS.
Key Points:
Higher rank on SERPS is achieved through well-optimized content

The most important factor of achieving higher rank is updating your website with fresh and latest content

It is necessary for the websites to avoid black hat practices during link building to get higher rank
If you have high domain authority and high quality backlinks from domains with high domain authority, you can easily achieve higher rankings.
Why Small Businesses Should Invest in Organic SEO
It's estimated that over 80% of the world's population searches for products on search engines every day. With this much potential traffic, it is clear that SEO makes sense for a small business.
SEO is an activity that requires time and resources to gain results. This can be overwhelming for a small business that does not have the resources to invest in SEO right away, but it's worth the wait if you want to grow your customer base.
Here's why small businesses should invest in organic SEO
Organic SEO is less expensive than other forms of digital marketing.

Organic SEO helps provide valuable insights about your target audience and your competition.

Organic SEO has a low or no risk factor.

Organic SEO can be tweaked effortlessly to fit into any marketing strategy or campaign that you may have set up.
An investment in organic SEO will give you more chances to succeed than other methods, especially if your competitors are already doing it. Organic SEO provides great benefits and ROI because you are investing in sustainable marketing efforts while also improving your site's visibility.
In order to be successful with organic SEO, there are some essentials: building backlinks, keywords research, publishing content frequently and using social media marketing tools such as Google Analytics.
Drive More Traffic to Your Website with Organic SEO
The process of using organic keywords to rank for client-related queries is called Search Engine Optimization (SEO). SEO is the process of improving the ranking of a website on search engines via quality content and links. There are many types of SEO techniques, including link building, backlinks, on-page optimization, keyword research etc.
Some people think that you can use social media to drive more traffic to your website. However, this is not true in most cases because it takes time to build up followers and likes. In fact, social media platforms are only effective at driving traffic when a page has reached a certain level of popularity.
Organic SEO is a process that requires long-term commitment and patience. It does not have the instant gratification of paid advertising.
It can take time for a site to rank, you may need a consultant. But when it does, the site will be rewarded with high rankings for months or years to come.
To start with, you need to make sure that your website is up-to-date with the latest coding and server upgrades to avoid any problems. If you have outdated or broken code on your site, this will hinder your organic ranking goals and in some cases, prevent you from ranking at all.
Conclusion
For most small businesses, SEO is the first line of defense – and with good reason.
The conclusion of this section will include the following points:
 – SEO is the best way to get your site in front of potential customers on a regular basis.
 – There are some easy changes you can make to your content that will improve your organic search engine rankings, improve interactions on social media and other platforms.
Today, SEOs are not only responsible for ranking their clients' websites. Nowadays, they also need to integrate non-SEO practices into the workflows to increase the lead generation or conversion rates for their clients.
Marketing managers should be aware of these changes and search engine optimization trends to be one step ahead of their competitors.
Need help Generating Organic Traffic through SEO?
Our professional team at Gobro web services are here to help you! Schedule your free consultation here.