Are We Prepared For The Continuous Development Of Technology In The Year 2022?
by gobrowebservices | January 18, 2022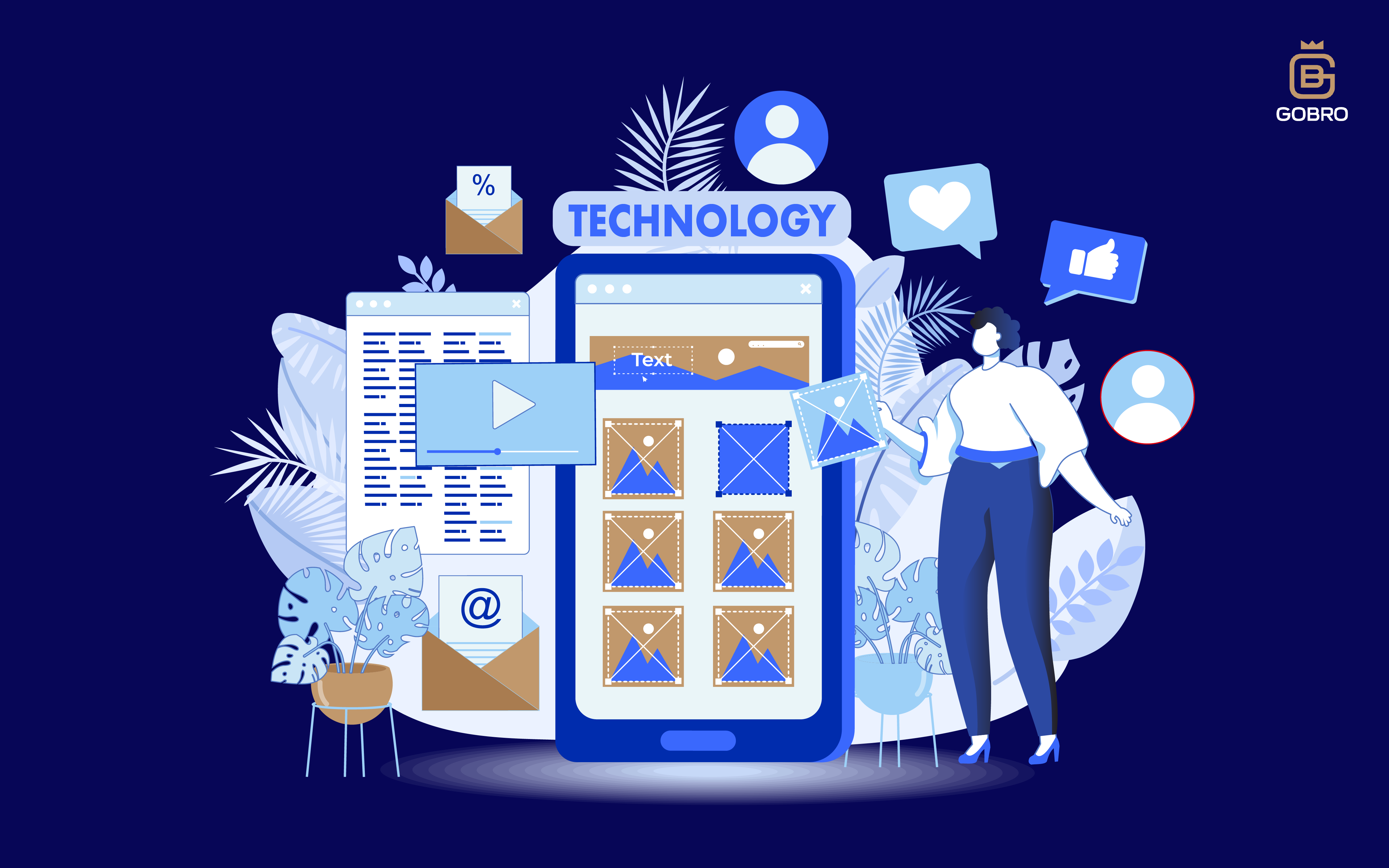 The year 2021 has been a long rollercoaster ride while still adapting to the major changes made due to the rise of COVID-19 worldwide. There were noticeable changes and developments done in various fields like education, medicine, and businesses but most importantly in technology. There are also various technological advancements last year that everyone might not know of. And since technology is now deemed essential to most people, new gadgets are released and sold with better features and components to cater to their changing needs and wants. In the field of medicine, a messenger RNA vaccine was developed by biotech companies to create a potential vaccine against infectious diseases which can be easily modified against mutations. There was also an unsuccessful adaptation of digital contact tracing since not all people could access the data collection while outside their homes mainly because they don't have a data connection. Whilst the pandemic started around 2020, remote work and learning were adapted since the spike of COVID-19 as a safety measure. Until now, online learning and work from home are conducted especially in the countries that are experiencing high cases of COVID-19. There are other advancements in technology not mentioned. However, are we prepared for the continuous development of technology?
But first, let's tackle what technology is. It is mainly scientific knowledge that is applied to the practical objectives of human life. It may be in terms of computer technology or even a piece of machinery or equipment that was developed from the application of the said scientific knowledge. Technology inventions consist of smartphones, telephones, electricity, the computer, etc. The purpose of technology is to be effective enough to address some of society's problems and challenges and be of help. It has made life easier as it improved communication, transportation, education, health care, and many more. As new gadgets are manufactured and sold, software or applications also need to keep with the changes to ensure security and smooth functionality. Now, in the year 2022, there might be new technology inventions that would have a great impact on humans' lives. Since the pandemic is still ongoing, it might be possible that remote work and learning will still be applied but not to every country.
As one of the trends that will shape the year 2022, according to experts, 30 percent of firms have embraced automation projects to develop an effective yet efficient connected employee experience but the automation initiatives are currently being implemented by 44 percent of firms for the same reason. Rather than being employed in fragmented projects, automation will be a primary major driving force for the modern digital organization.
But what is this hyper-automation? Hyper automation is the practice of extending automation across an organization, business, or company by utilizing reused processes as well as implementing different various integrated technology, which pertains to robotic process automation (RPA), types of machinery, low-code platforms, and/or machine learning which is also a trend for the year 2022. Customer support representatives would be having difficulties and might even get replaced in the future due to the popularity of Chatbots which is one area of service automation that is utilized by most businesses and organizations leading to its sudden adaptation growth. With the rise of technology, appropriate security measures should be availed. Security and privacy concerns have long been a stumbling block for digital undertakings. Security issues are impeding the pace of innovation, according to some businesses, while others believe that specific security and governance problems have aggravated as their systems have gotten more integrated.
Not all people are technology literate, especially the elderly or older generations and also those who do not have access to any gadgets due to poor living conditions or even because of lack of education. Moreover, some could use these gadgets but are not mindful of cyberattacks. Everyone can be a victim of phishing, data theft, and other attacks if not protected and cautious. Without sufficient security support, a device may be vulnerable to numerous assaults like ransomware, particularly through third-party software that allows attackers to infiltrate thousands of victim companies at once and with greater ease. By necessity, security is now a component of everything. Security implications must be considered in every project, software purchase, or digital project. If your organization is selling or buying technology security must come first so it is preferred to be equipped with proper tools to at least protect the business' data. Seeking products and services from web services or technical support companies will increase the security of the work environment.
A company like Gobro Web Services Inc. can surely be helpful to new and old businesses in terms of technical support, web development, and digital marketing. This company has been running since 2013 and is serving a wide variety of businesses while delivering the best quality products and services with outstanding customer support. Gobro offers different kinds of packages that will be of help to small and big businesses. Their technical support service includes remote or on-site support for hardware, software, and peripherals of up to 20 computers as well as having one managed server while having an unlimited phone and email support during business hours whilst having regular maintenance that will optimize desktops, clear drives, and scanning for viruses. They also offer daily cloud backup that simply includes one licensed cloud backup software and ensures that the backup system is successfully running daily while also having scheduled back-up, logging, and monitoring of successful back-up. Gobro also offers a managed endpoint security software that is for advanced network protection while running a daily scan for ransomware, malware, viruses, and other threats ensuring the protection from DOS attacks, malware injection, and brute attacks as well as restoration and mitigation of affected data. Gobro web services also do network hardware and software setup with its expense depending on the complexity of installation. This company's service also has an expert installation of phone systems, business-class phone systems (VOIP) that consists of cabling, networking, phone data setup, voicemail setup, custom greetings, and phone number hunting, and also an advanced desk phone unit which includes number porting assistance, troubleshooting help, and support. Gobro web services is a reliable company that aims to provide a business with the appropriate output that they need.
In conclusion, there is no need to fear the rapid changes and development of technology but it is more important to be cautious with its use. As it helps us in our daily lives, it may also be harmful to us which is why being technology literate is important but seeking the right service and tools will keep us away from malicious attacks. Lastly, technology is our future, it will shape our lives as it will have more influence or impact as technology advances.